Mann Packing Company,
Brand Revitalization, Packaging, Website
With significant changes taking place in the fresh vegetable category,
Mann's set their sites on strengthening their positioning as local family farmers with deep roots in one of California's most productive agricultural regions. Research told us that the heritage of the brand; the
partnership of family and farmers who have been working together for over three generations was a story that would set them apart.
With a unique and identifable point-of-difference in place, we began to
create a compelling branding system built on the attributes that clearly reflects the Mann's family and brand. The refreshed Mann's logo is paired with the Family Favorites sub-brand and engraved illustration work in concert to convey Mann's rich heritage and dedication to providing the highest quality fresh produce for over 75 years.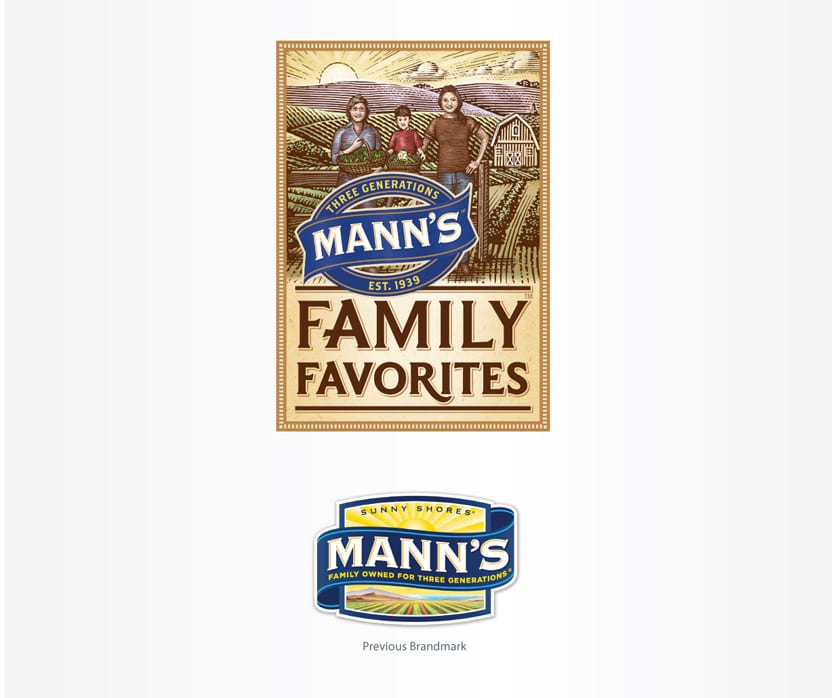 Mann's Family Favorites features a new, dynamic packaging system that
highlights the new branding. It conveys the rich family heritage through typography, textures, graphics, and it supports the positioning of local, farm fresh, all natural, high quality vegetables.
Clarity of product differentiation is achieved by using a clear window as a quick visual cue, along with product appropriate color coding. The
specialty products include a recipe card graphic to further distinguish them for the core line of vegetable.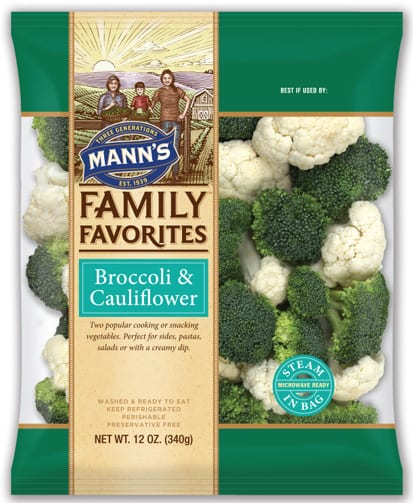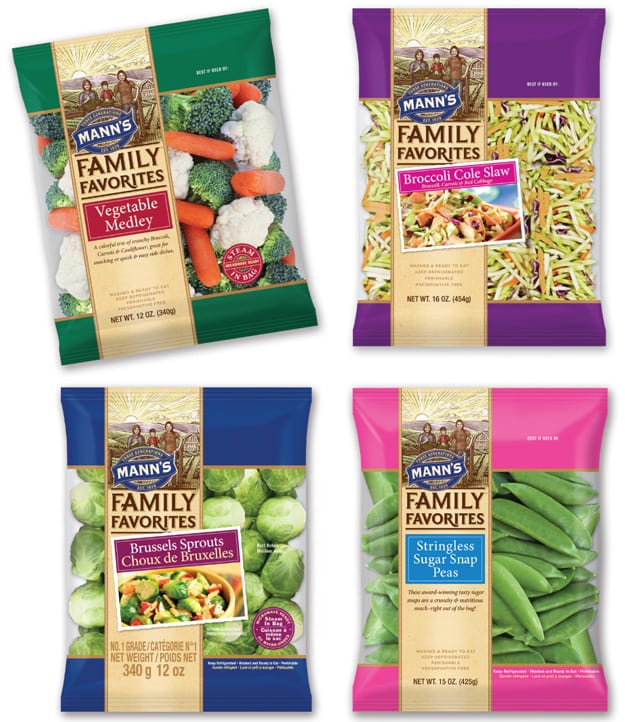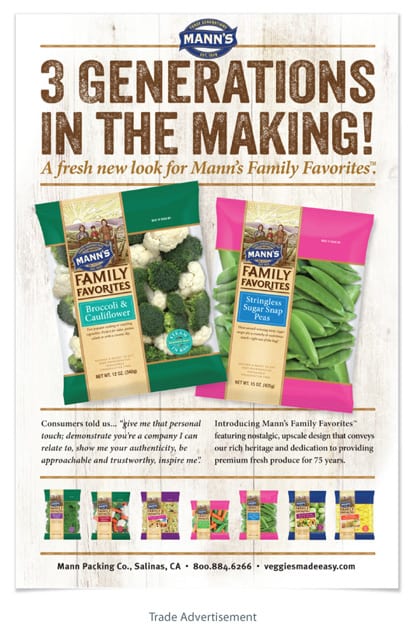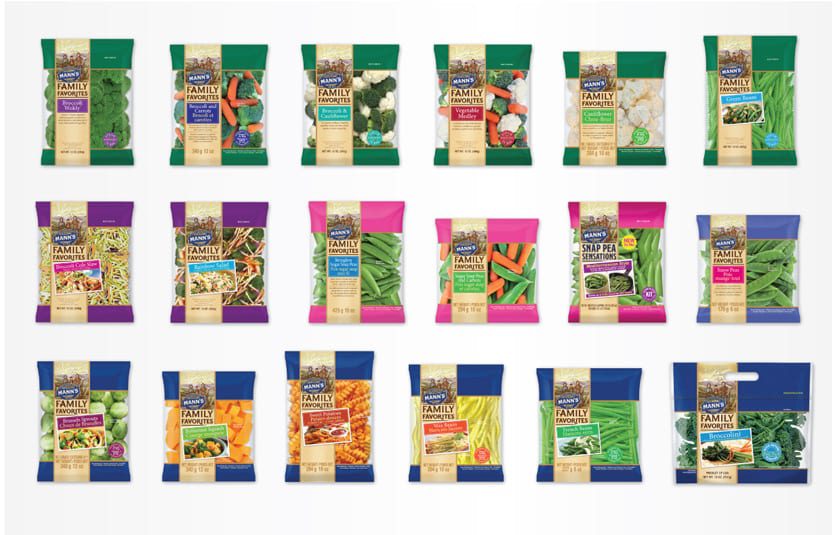 The revitalization of Mann's consumer website reflects the new look and feel for the brand and supports the brand positioning of family farming for three generations. We used natural textures and colors along with
highly appetizing photography to support the brand attributes. Clarity in navigation and a depth of information will ensure that consumers will continually visit the site to and out what's new.