Cakebread Cellars Dancing Bear Ranch,
New Brand Development, Packaging
Established in 1967, Cakebread Cellars is one of Napa Valley's most celebrated wineries. Their label design is also one of the most iconic and recognizable in the industry. To better communicate the various tiers of wine within their portfolio, we sought to create more differentiation within the label architecture while maintaining the key equities of the brand. We were also tasked with creating a more upscale impression while improving the visual consistency of the brand.
Our tasteful redesign includes a more upscale label with embossed borders, refined typography and a reorganization of nomenclature. For the new Single Vineyard line, we created a label design which highlights the vineyard name and appellation.Shippers for each varietal reinforce the quality perception of the brand,
while ensuring clarity of communication across all varietals and products.
The partners of BergmanCramer have played an important role on a variety of branding and packaging projects, from optimizing the look of our core brand to the design of our top tier Dancing Bear Ranch. Their creativity, timeliness and willingness to go the extra mile shows in the extraordinary designs they create.
As we worked to complete our latest project, their attention to detail regarding the nuances of the new label system ensured clarity of communication while refining our signature family look. We've enjoyed working with them over the last 15 years.
– Dennis Cakebread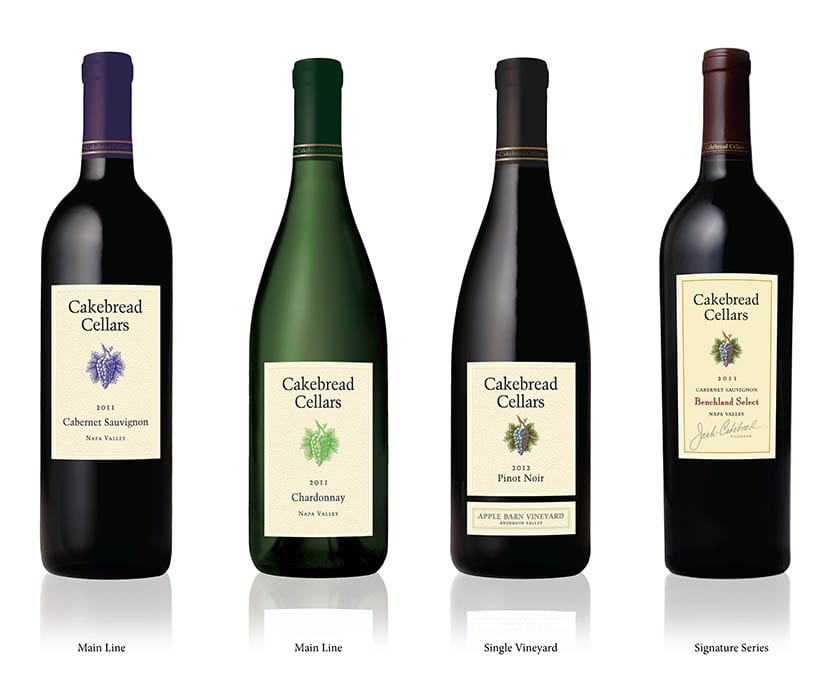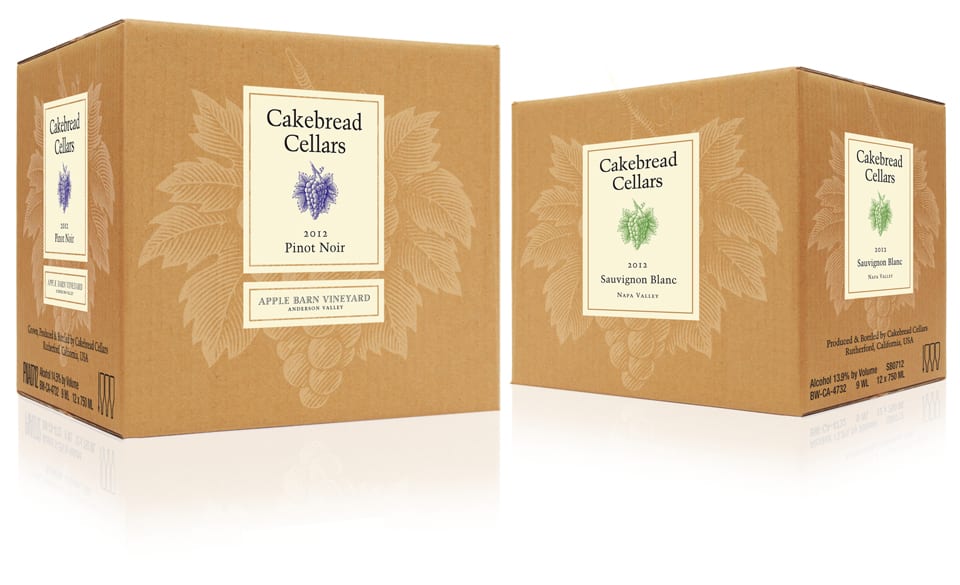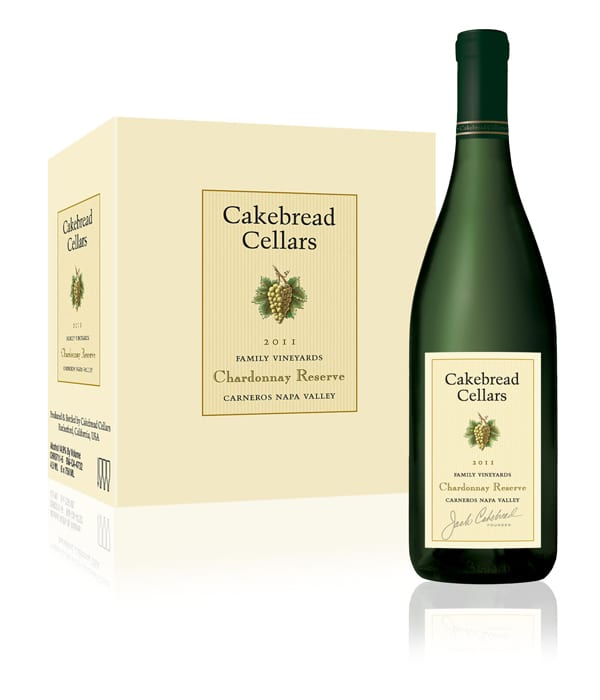 Cakebread Cellars Dancing Bear Ranch,
New Brand Development, Packaging
We worked closely with Cakebread Cellars to create a new super-premium wine brand made with grapes from their Howell Mountain vineyards. During our analysis phase, we discovered that music was played in the vineyards to discourage the black bears from sampling the
grapes. It seemed only fitting that the brand name and the design of Cakebread Cellars newest member of the family pay homage to these uninvited guests. Our elegant solution supports the unique character of the wine while remaining true to the brand's heritage.