585 Wine Partners,
Brand Revitalization, Packaging, Line Extension, Marketing Materials
When a whole line of wines is inspired by a single painting, it demands a special branding approach.

So when 585 Wine Partners wanted to extend the line from its iconic Red Truck varietal to include both white and rosé wines, they came to us for a new brand architecture. What we crafted not only integrates the new "models" seamlessly across a full spectrum of varietals, but also allows the artwork that inspired the wines to be the star of the
show. We improved the legibility of the brand name on the bottles and exaggerated the graphics on the secondary packaging to make it pop on the shelf.

We also created a Red Truck Wines "Owners Manual" as a comprehensive guide for optimizing the use of the brand while ensuring consistency to build brand awareness as well as all marketing related materials.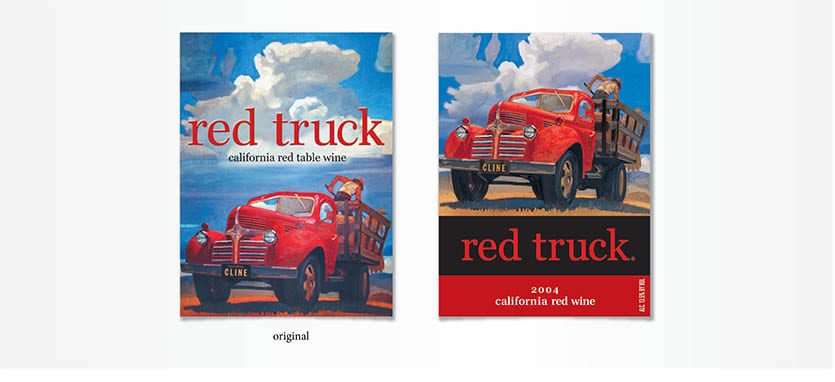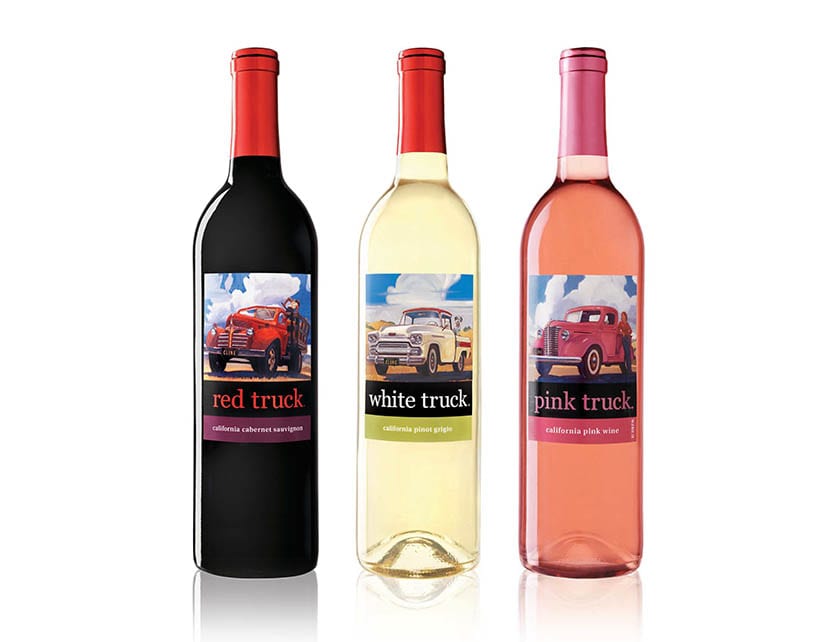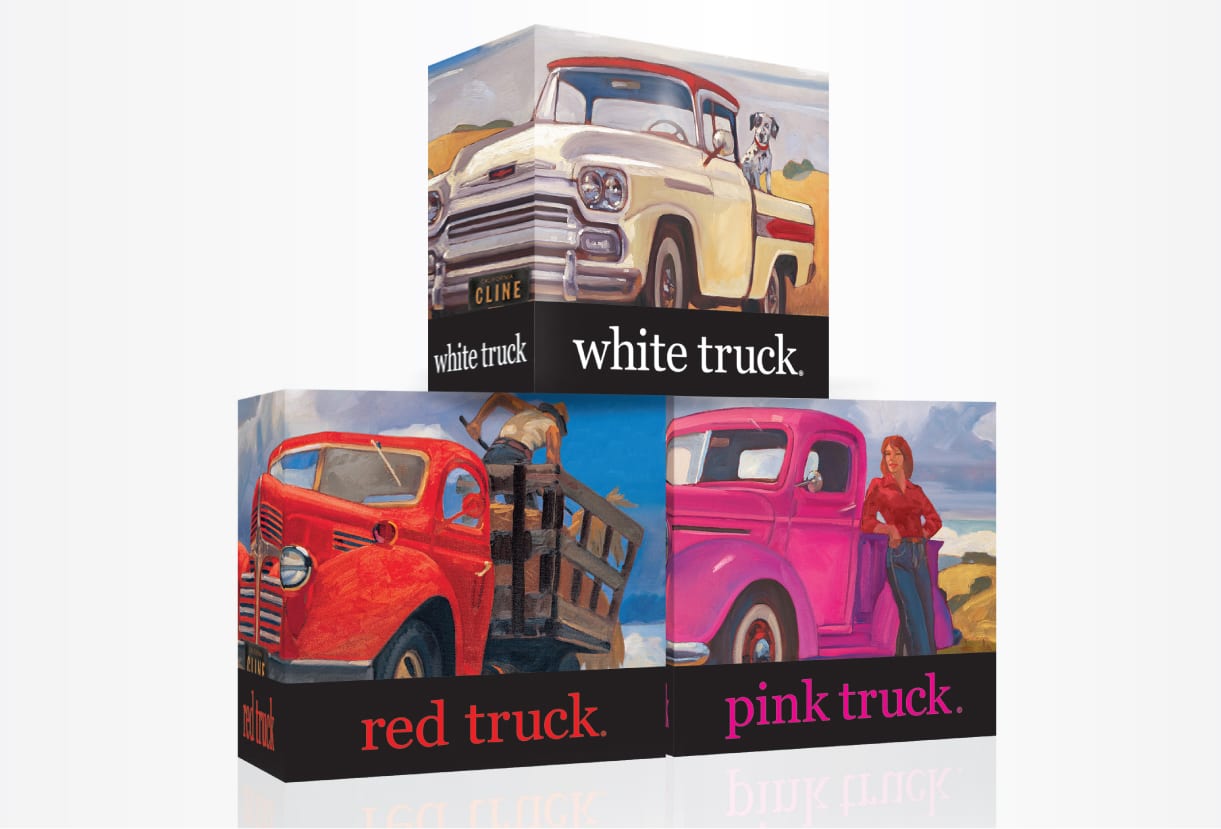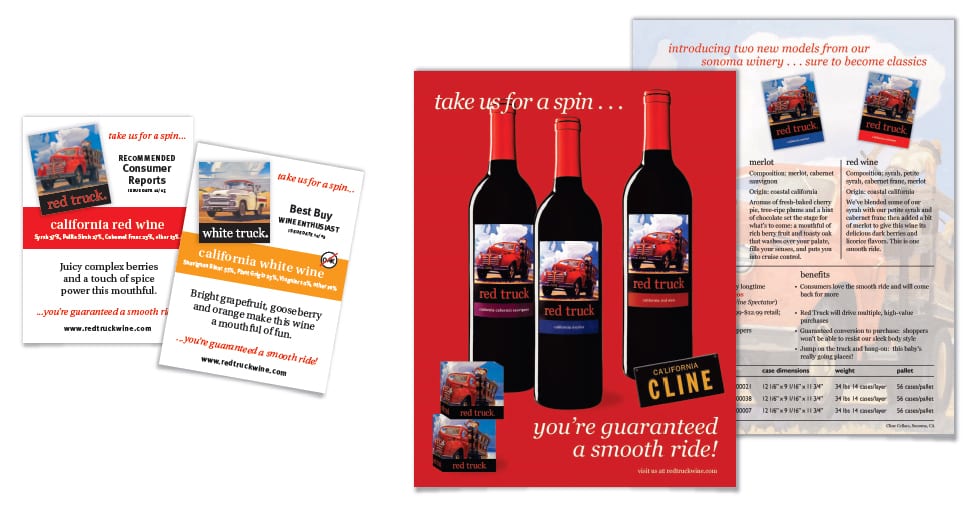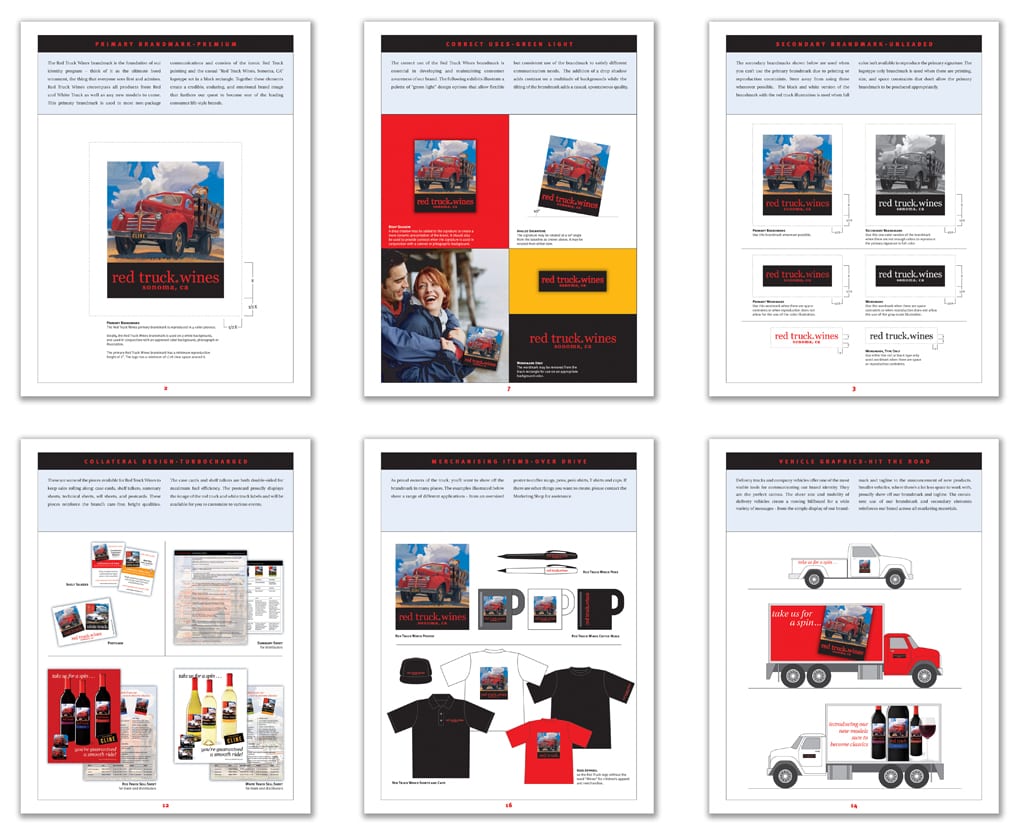 585 Wine Partners
, Line Extension
Red Truck Wines continues to grow organically with the release of its latest model, Green Truck. To provide clear distinction between their current line and Green Truck organic wine, we modied the design
framework to come up with a solution that reinforces the philosophy of sustainability and healthy living through the use of imagery and color. We've given the term "Go Green" a whole new meaning.